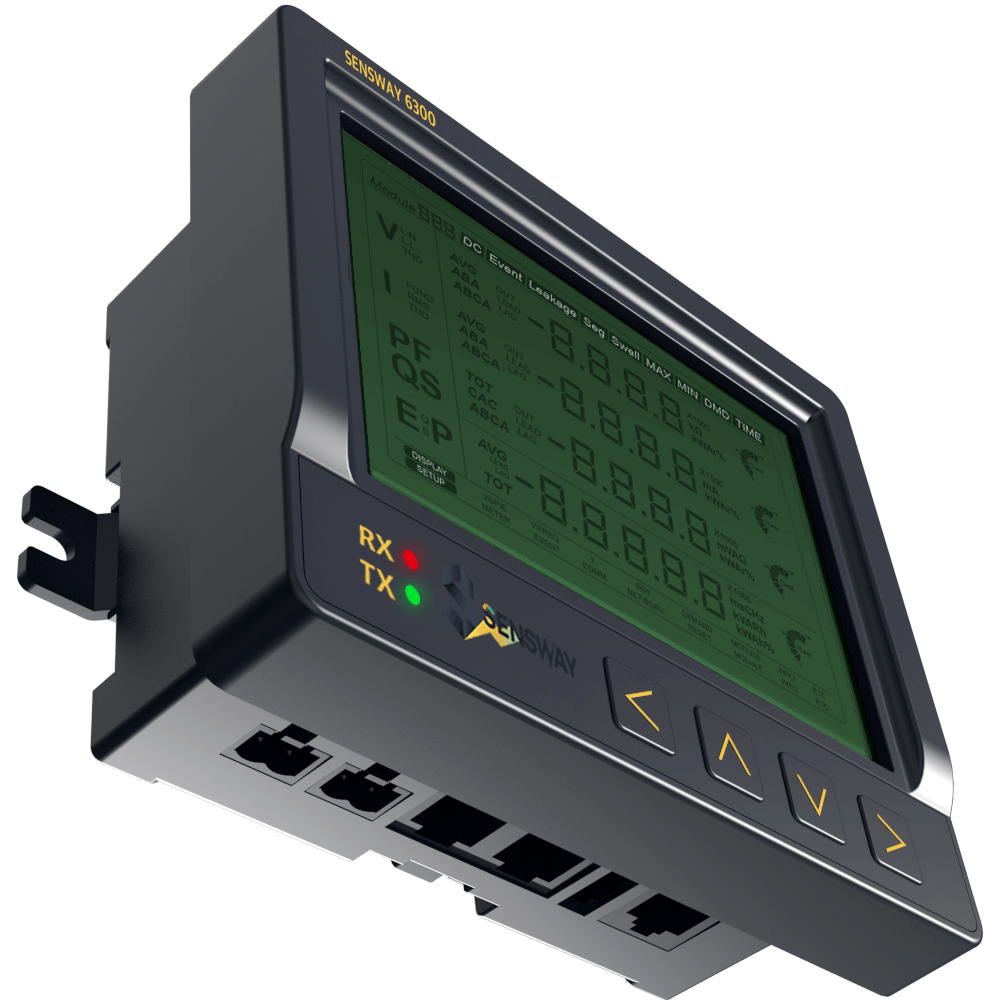 Multifunction
Power Meter
The SENSWAY 6300 series power and energy meters are simple and powerful solutions for power monitoring, kWh metering, power quality analysis and more.
This multifunction meter is designed for easy integration into any project environment.
Advanced power and energy meters are revenue-rated devices used to monitor energy consumption and power quality in buildings, automation, or distribution systems.
Critical information such as metering data, waveform capture, harmonics, alarm limits and I/O is provided for energy analysis and control.
Would you like more information about our products,
applications or our company?
Our respective contact persons will be pleased to help you.
Your message will be answered: