J&D showcases its new product at European Utility Week 2018(#A.K40)
At European Utility Week 2018 in Vienna, on Nov 6 – 8, J&D is releasing its brand 'JAGUAR IoT', which is for the advanced AC and DC metering, to market for the first time. The main products are AC/DC smart meter, smart meter for EV & ESS, and AC/DC split-core CT. Especially, the AC/DC split-core CT is made by the AOCT technology, the new technology based on closed-loop technology which improves to remove DC offset.
Entire JAGUAR IoT brand products provide the optimized wireless monitoring solution for Distributed Resource market by integrating with LTE Cat.M1 communication modem.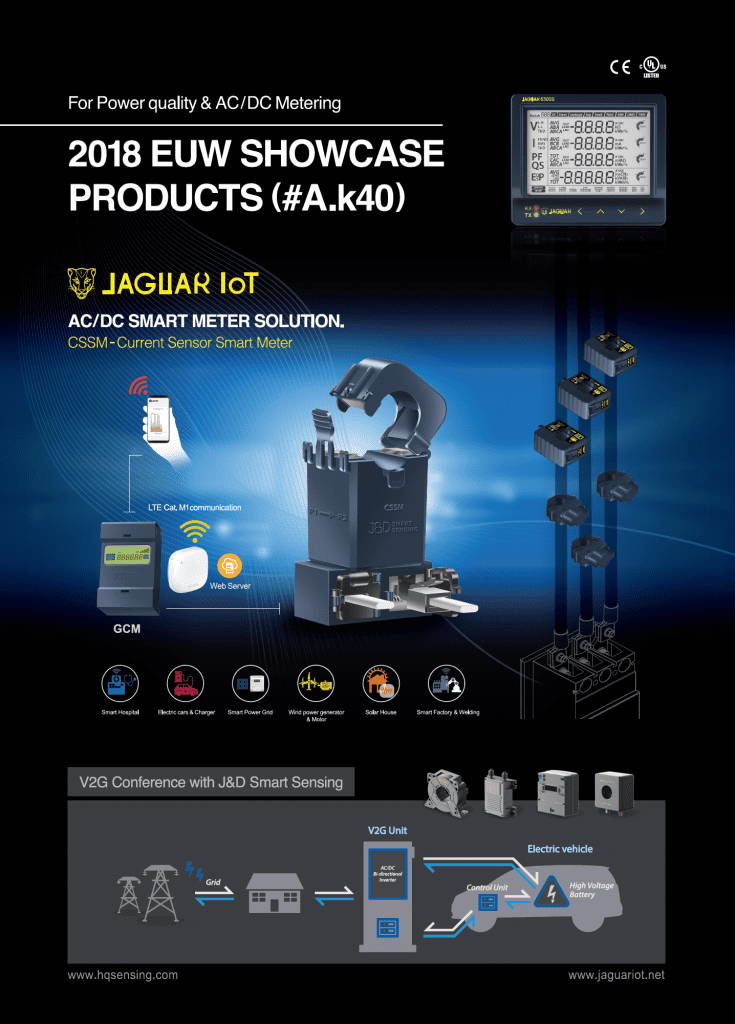 You can find our new future technology from here, the article of Metering Issue 5.
We welcome you at our booth (#A.k40) to show how J&D can offer the new metering solutions for upcoming smart energy monitoring market, with a wide options.
※ Free Visitor Ticket for J&D's customers
Do you want to visit us at EUW 2018 in Vienna, but don't have a ticket? Feel free to click the banner below for your free voucher.

Please meet us there! Feel free to contact us for any further question.